Description
5 BR on the Bay, on two legal lots, heated pool and hot tub. All amenities, central air, central heat, state of the art kitchen w, 2 dishwashers, Large Dining room, wet bar, multiple f/p, grand piano, multiple flat screen televisions, high speed internet, you name it, this house has it. One of the truly winterized all year round homes in the Pines!
House Facts
Price
Sales: $1,945,000.00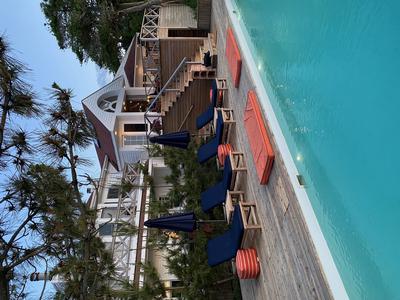 The Most Unique Compound on Fire Island!