Description
CHARMING 3 BR, 3 bath shingle house on a corner lot, two blocks from the harbor. Gorgeous large screened in porch, wood burning fireplace, dining room, high ceiling living room, and very large master bedroom suite with windowed walk in closet and private outdoor deck with bay views. 2 guest bedrooms each with private bathrooms. Hot tub and multiple decking.
House Facts
Price
Call for information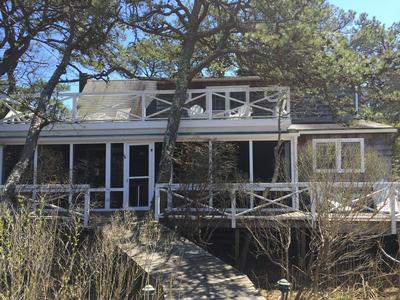 NEW EXCLUSIVE LISTING, Close to Town!
Contact Form
If you are interested in this property, please complete the form below.